At Katharina's House the Barzaghistore's staff took care of different project's areas. Besides having provided most of the furnishing, Barzaghistore has designed all the kitchen area and the striking dining table in Walnut wood.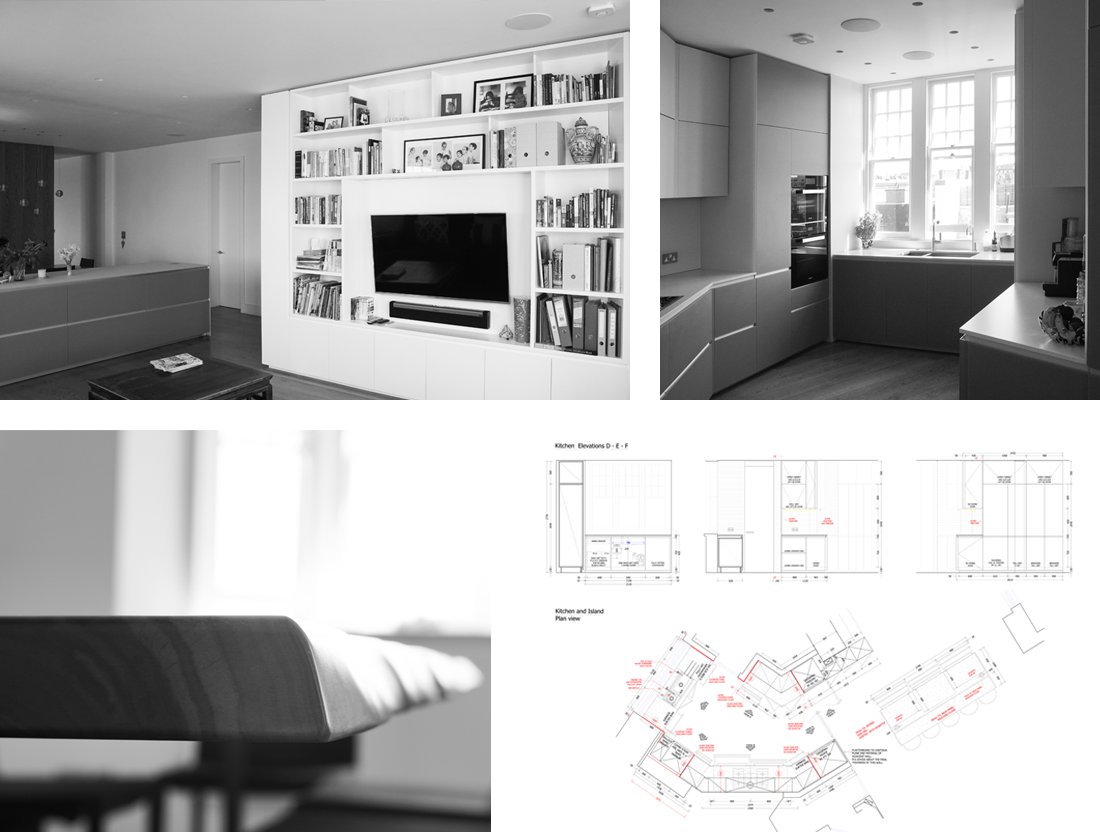 The apartment, located on the top floor of a building in the Holland Park area, evolves on a single floor. The kitchen was designed to join the architectural needs and to make full use of an articulated space from which was also possible to obtain a laundry. The partition wall between the kitchen and the laundy is finished with a glass panelling which is the same material of the door and of the kitchen itself.
In the living area a big island, made with the same kitchen's materials, works as a breakfast counter and separate the family area and the dining. At the centre of the dining area is placed the striking Walnut wood table entirely designed and manufactured from Barzaghistore. In this case we gave to the client the possibility to choose the single wood planks that were then joined to create the tabletop.
For more information, watch the video.