Patrizia turned to the staff of Barzaghistore for a complete makeover of her central London home. She wanted an environment that reflected her personality with a decidedly modern style.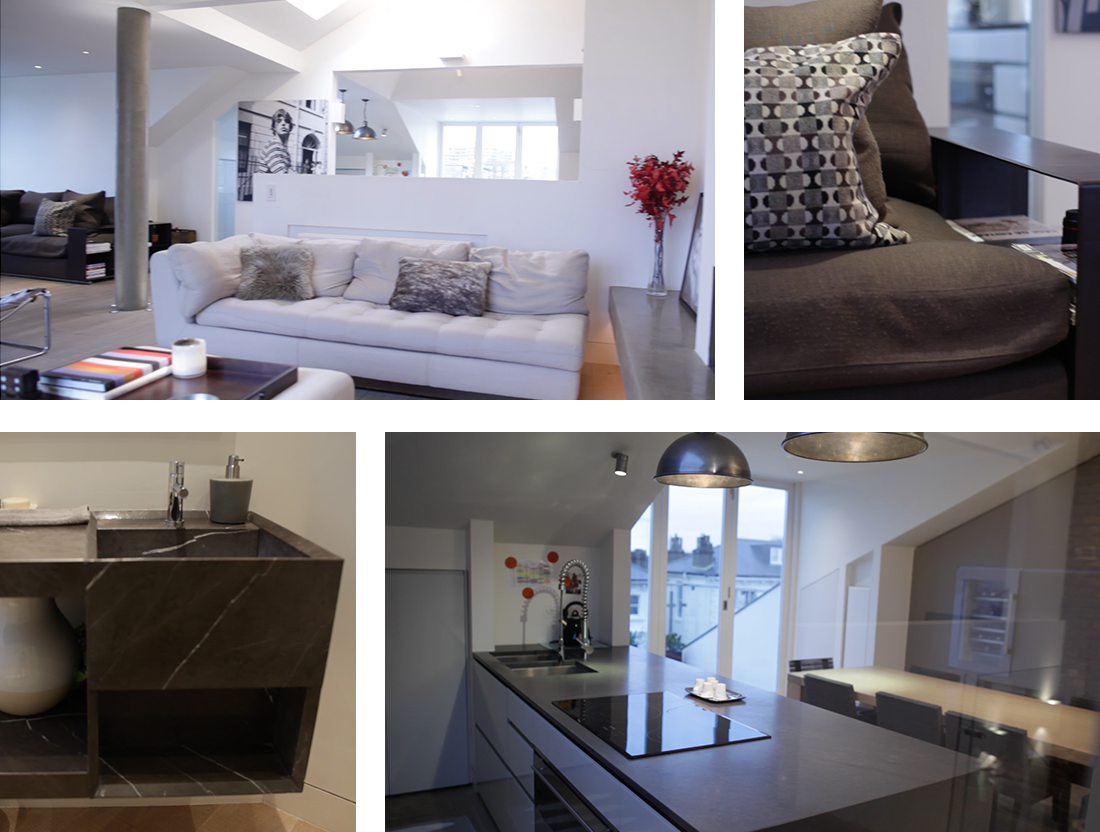 The apartment is spread across two levels, the second is located on the top floor. The furniture was fully customised and the second level, characterised by a typical English mansard roof, required special care when choosing and styling furniture and accessories. The bedroom furniture, the study with library and desk and the wenge woodwork in the dining room were all designed and made by Barzaghistore, as were the bathrooms with washbasins. The glass kitchen was designed and made by Barzaghistore and crafted from glass and aluminium by Valcucine, our partner for over 15 years.
For more information, watch the video
Questo contenuto non sarà visualizzato se non accetti i cookie.