An important penthouse in the heart of Brianza, just a short walk from Monza. Collaborating closely with our client, we were able to customise each space and propose and implement innovative technical and architectural solutions.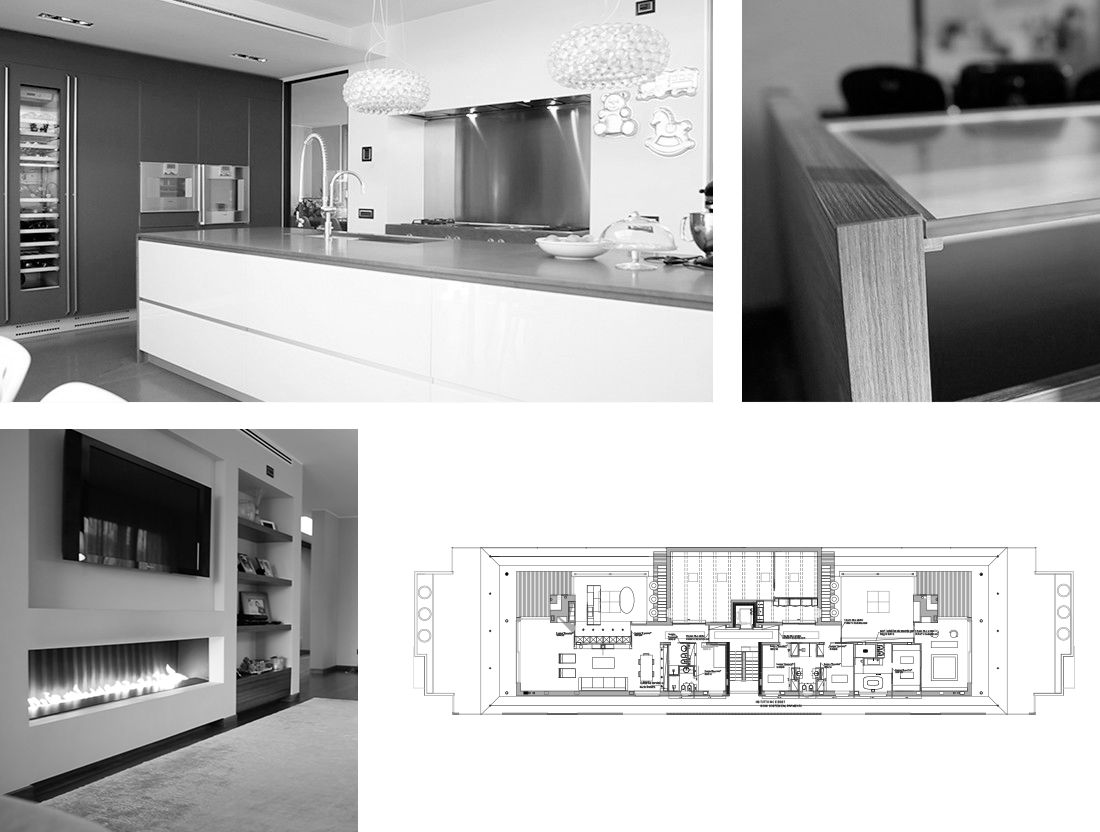 Interior spaces and furniture have been divided in order to meet the needs of the customer and find the perfect compromise with the available space. Particular attention was paid to energy-saving – the attic was equipped with an 11KW photovoltaic system and a solar thermal system, both controlled by a dedicated home automation system.
A skylight and extra-large windows were added to maximize natural light. Respect for the environment is paramount in any Barzaghistore design and evidence of this can be seen throughout the home. Heating and electricity are powered using an environmentally friendly photovoltaic system. The entire kitchen is made from recyclable materials totally free of formaldehyde and the hobs are solar powered.
For more information, watch the video