The Barzaghistore team planned and created the bespoke furniture and design of this wonderful three-story home in Victoria Place.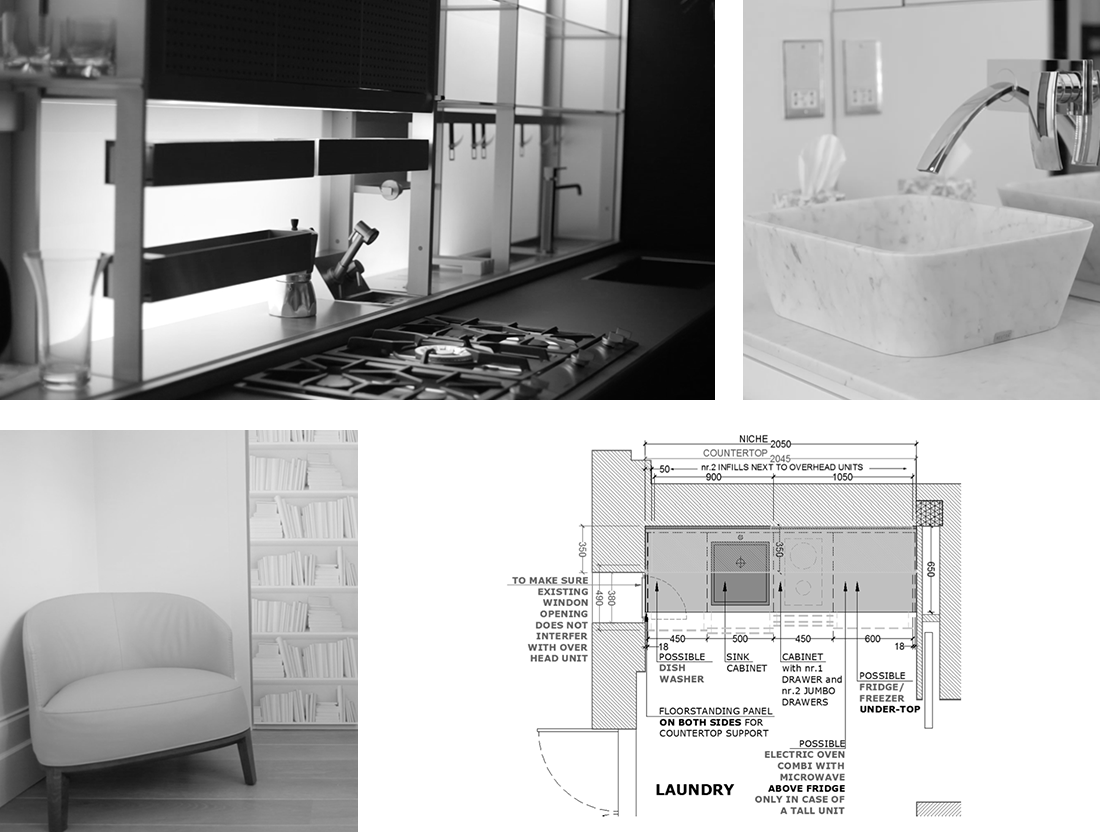 The apartment consists of a ground floor with a kitchen, dining room and study, in which Barzaghistore designed a cabinet with textured doors that give the appearance of a library. The lower floor is completed by a bathroom, in which Barzaghistore left its mark by designing and building the sink completely in marble.
On the upper floor, Barzaghistore curated the placing of sofas and an automated thermo-fireplace in the large reception lounge. Finally, on the top floor, Barzaghistore restyled the sleeping area with a stunning walk-in wardrobe with direct access to the master bathroom. Each floor has been designed to highlight a unique Italian craftsmanship style.
For more information, watch the video
Questo contenuto non sarà visualizzato se non accetti i cookie.