Michael called Barzaghistore to completely refurbish his stunning rooftop apartment in the heart of Milan. Barzaghistore has redesigned the apartment to obtain one additional bedroom and its corresponding bathroom. Through its own construction company Barzaghistore has fully managed the refurbishment works, from the application for licenses to the demolition works, from the new construction to the systems, the finishes and the final testing.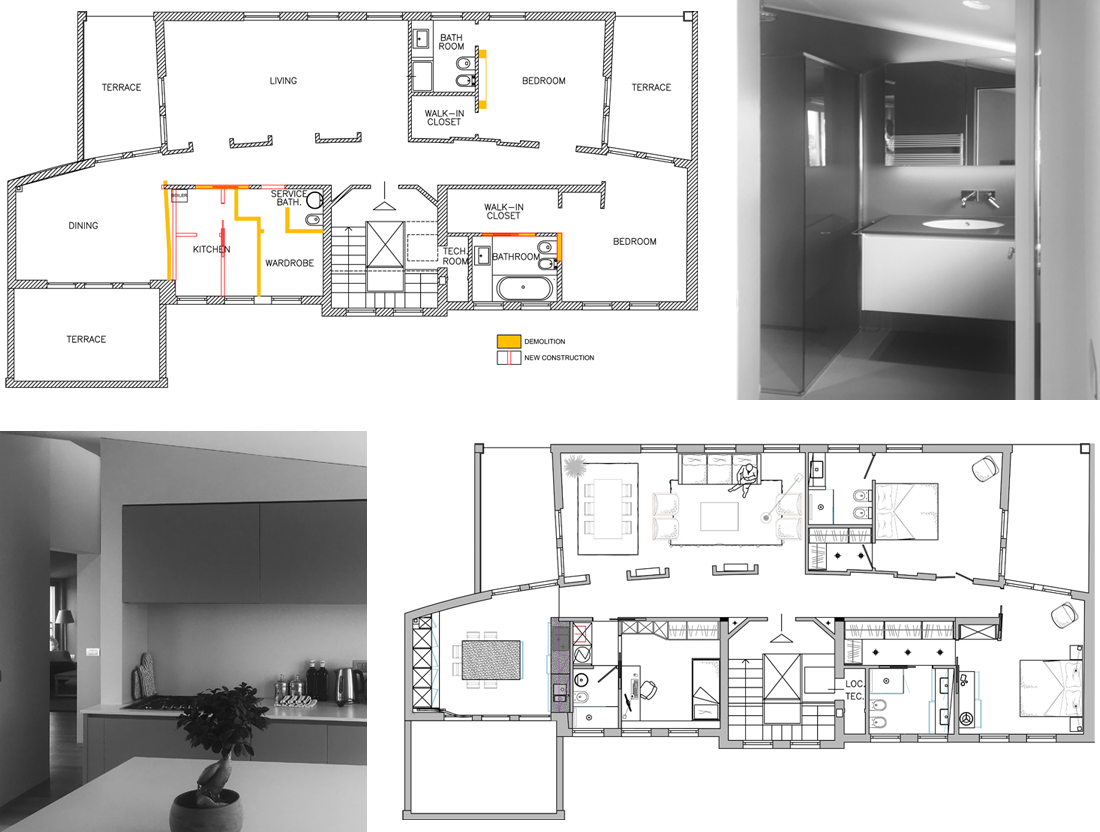 The apartment, located near the Sempione Park, develops on a single floor and incorporates three terraces. Barzaghistore has designed a lot of bespoke solution to personalize the flat. For example all the radiators were recessed into the walls and the ventilation and A/C grids were hide behind bespoke lacquered panels that follows the finishes of walls and cabinets. Also, all the internal doors were replaced with Eclisse flush wall models, both sliding and hinged, to give a very clear and modern design to the house.
Barzaghistore designed and manufactured the bespoke matt lacquered kitchen completed with a storage island that also serves as comfortable breakfast countertop for four people. The worktops and splashback made in Silestone were bespoke manufactured from Barzaghistore. Also the wardrobes and walk-in closets were redesigned and manufactured from Barzaghistore to perfectly match the available spaces. Finally, Barzaghistore completely redesigned the bathrooms that were totally finished with Keracoll Resin system, Flaminia sanitaryware, Antonio Lupi furniture and Megius shower cabins.
For more information, watch the video.